Tour Guides
The Paris Magical Tours team of tour guides are highly educated professionals, all of whom share in their enthusiasm and genuine interest in Paris and France. From professional qualified guides to Lawyers, Doctors, Writers, Actors and Historians, through to top University graduates, we are proud to have professional Parisians looking to share their knowledge and passion for their city with you.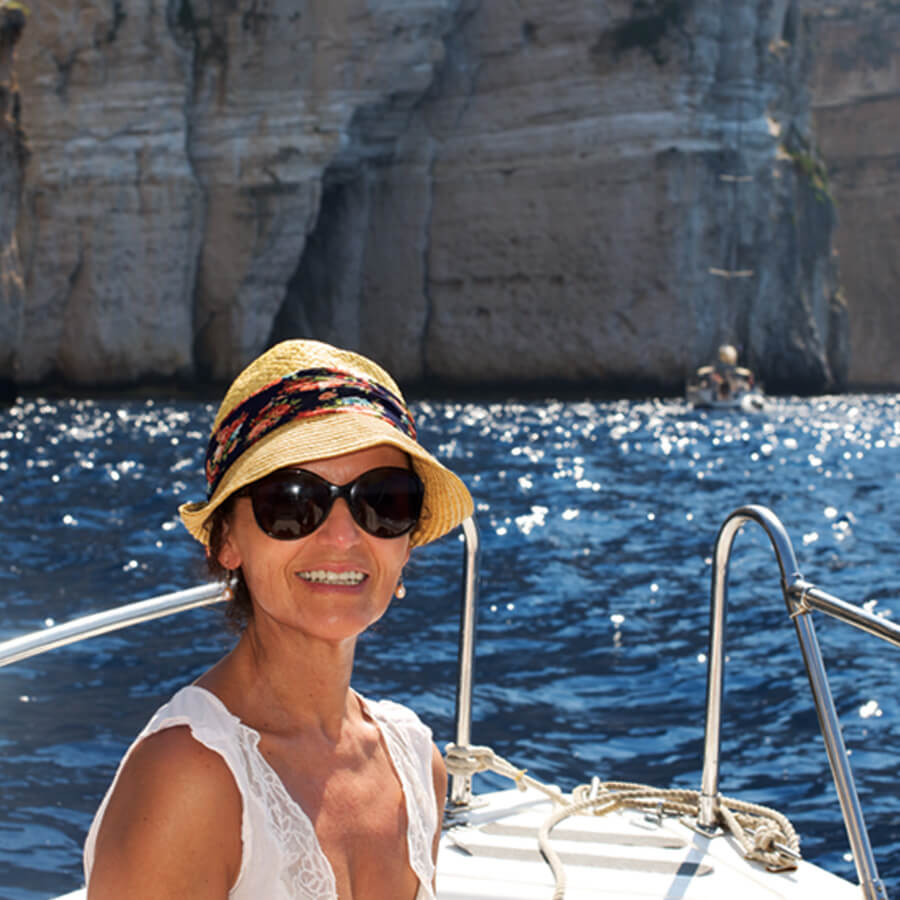 Like all things, guides in France come in all forms. Some are very good, others are mediocre at best. Even a highly qualified individual on paper may not necessarily make a great guide. The role requires something more.
One of the phrases most frequently used by our clients in their tour feedback is energy. A sheer love for Paris. A passion. Spirit. A natural way with words. A teacher (not a lecturer), a friend. These are qualities you cannot bluff, no matter how much guide training has been undertaken.
Each of our guides has been specially chosen for possessing these characteristics. Knowledgeable and experienced in their professional fields. But in addition, personable and willing to go the extra mile. Put simply, the crème-de-la-crème of tour guides.
The Experience
The Guide and Chauffeur Combination
Regardless of whether you are a single traveller on a private tour or a group of passengers, you will be provided with your own Paris Magical Tours team of a guide and an additional chauffeur.
Like most good things, this is a very simple concept, yet its effectiveness cannot be overemphasised. The old saying "two heads are better than one" applies well here. Two people. One to drive, manouvre traffic and take care of parking. The other to focus on the most important element - the guiding.
Forget parking problems as your chauffeur driven vehicle stops next to the iconic sights, away from the masses. Then go outside to sightsee to begin a tour with your personal guide.
And when you are finished touring an area? There is your chauffeur, ready and waiting to take you on to another location. That is the difference.
Comparison with Large Group Tours
Our tours provide a personal service. Collection and return is included to your central Paris hotel. We also offer our services from the Paris airports including Charles de Gaulle, Orly Airport or Gare Du Nord for the Eurostar trains to Paris and Europe for those on transit in the capital.
There is no need to wait two hours on board a bus going from hotel to hotel to collect other passengers before starting a tour. There's also no waiting on others throughout the day. No sitting on the bus for 30 minutes because a passenger has failed to return or gone missing.
What's more, with a personal guide at your disposable you get a local's insight, someone who is happy to take and answer your questions. Our guides also love to make the tour more personal for you. Do you have a specific interest? Our guides are all highly knowledgeable and will be happy to include interesting secrets and anecdotes to make the experience one to remember.

Comparison with Driver-Guide Services

An individual working as both driver and guide cannot provide the same level of service. Without a person able to remain with the vehicle at all times, you are reliant on finding on street parking; with this being so notoriously difficult in Paris, you are left with a "photo stop" panoramic tour which is mainly spent in the car or bus.
Imagine trying to park near the Eiffel Tower. Worse still, imagine trying to do that when thousands of people descend on the Champs de Mars. We have seen the results. A driver-guide has to stay with the car. He/she will "drop off" passengers near the landmark and tell them to "have a look around the area while I try to park." 10, 15, 20 minutes is lost parking.
At this point it should be added that the above is not intended as a critique of other services. We ourselves have a team of professional Driver-Guides. Although available on all tours, these are particularly popular with visitors with any walking difficulties for whom accessing the landmarks may otherwise prove difficult. If you are interested in a driver-guided tour, please Contact Us.
The Right Level of Information

Paris is too big a city for a single person to know it, for one mind to fully comprehend all its workings and idiosyncrasies. While few would argue against this, lets take a moment to analyse a comment about one of our Paris guides couresty of Miss. Lewis, who recently took a 5 hour Private Paris Day Tour with her family: "The perfect tour experience. Our driver navigated the roads with an aplomb that eased our minds and our tour guide was knowedgeable beyond compare."
The point here is the difference that having a good personal guide makes when visiting a city like Paris. Not just guiding in a car or bus. But actually being with you when you go out to sightsee on foot. The person looking at the Arc de Triomphe by him or herself will leave Paris with one impression. The person who visits with a knowledgeable guide goes home with quite another experience.
A great guide can bring history to life, to make it relevant but also to make it an entertaining experience. Guiding is not about lecturing or simply reciting facts, dates and figures. There are too many guides whose idea of leading a tour is to go off on a long and monotonous soliloquy. Equally there are those that do the opposite, believing that just seeing a landmark is sufficient an act to constitute guiding.
Two people walking along a Paris street do not always see the same things, or if they do, their interests may be caught by quite different objects. A good guide makes sure you are firstly aware of the crucial areas, that you do not miss the most important points initially. Then, if the listener shows an interest, he or she can delve deeper, going into futher details before introducing special anecdotes and little known stories. It is quite an art, a true skill.
A sense of humour

Finally, no touring experience would be complete without some light hearted moments. To quote one of our longest serving guides, when planning your visit to Paris bring some warm clothes, an umbrella and some classic French literature. But far more importantly, whatever happens, do not forget to pack a sense of humour. It would not be France without it!
Pricing
When faced with the prospect of taking a tour with a guide and a chauffeur, some people are naturally worried about cost implications. Yet the reality is that tours are available for all budgets.
Perhaps the best way to emphasis how cost effective our tours can be is to make a small comparison.
Lets take a family of 5 looking to tour Paris. Some families opt to join a bus tour with up to 50 people, mainly in the belief that it will be cost effective. Guided bus tours of Paris typically run in the region of £50 to £150 per person. Based on a family of 5, that is a total outlay of between £250 and £750.

Remarkably, 90% of our tours fall either within or below this price range. A family of 5 pays £469 on a Half Day Paris Tour - that's £93.80 per person. A brilliant local guide. An additional chauffeur in the privacy of a minivan just for your party. Collection and return to your hotel in central Paris. A personal experience for your family to remember. Forget parking problems, go out to discover and sightsee, hear stories, anecdotes .... enter a tucked away Paris garden .... see the Eiffel Tower up close. Learn about Paris' history and understand what is being explained; discover Paris away from the masses.
How's that as opposed to being in a bus full of people? No having to wait one hour at the start of the tour while the bus goes from hotel to hotel picking up passengers. No being stuck at the back of a group and failing to hear what is being said. No rush to keep up. When explained so black and white, there is no comparison.
For those looking for that something a little extra, our VIP tours are also highly popular. Opt for this option for a vehicle upgrade to one of our luxury fleet for a tour led by one of our gold accredited guides for that extra special occassion.